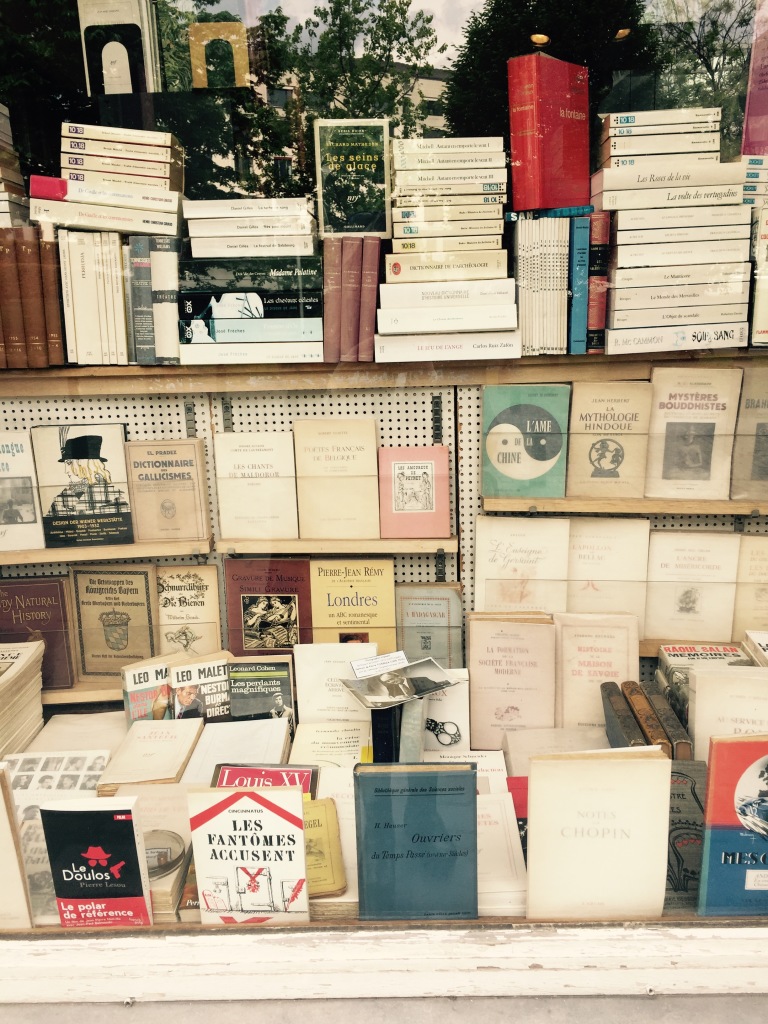 Originally Published as Blog for Poetry of Loss / Barddoniaeth Colled, Llenyddiaeth Colled (Literature Wales) May 2017
Arriving at Passa Porta, near Place de La Bourse in Brussels, Nathalie, the centre's coordinator, shows me round the apartment. This is after helping me with luggage up a winding banister. The suitcase contains some of the heavy library that I felt was necessary to the writing project. Here is a desk in the study bedroom. This is yours. The apartment – which includes an adjunct office space and meeting rooms for Passa Porta- offers the wonderful height of the 19th Century building. It is through those huge windows of the meeting room, that I will see at night a black and white cat jump from one balcony to another (three floors up). Its poised tale framed by the blue neon light below.
I have three weeks in Brussels to complete the first draft of a long poem provisionally titled 'Pontio' which means 'to bridge'. In responding to the centenary of Hedd Wyn or Ellis Evans's death, killed on the 31st August 1917 at the ill-fated battle of Passchendaele, it made sense for me to think about the ambitions of the longer poetic work. The manuscript of his own lengthy and winning awdl (or ode) Yr Arwr was sent from Fléchin, Northern France, to win the famous posthumous Black Chair of Birkenhead National Eisteddfod. Re-reading the poem at the start of the week, I am struck by the sonic density of the writing. Also, what remains with me is the way Evans was able to sustain the momentum of intricate syllabic chiming. It is a poem that thirsts for peace.
The conditions of my own writing are extremely privileged. I am no witness to atrocity. I have not experienced poverty. The chance encounter with the monument to British soldiers of WW1 in Place Poelaert yesterday evening, reminded me of the industrial killing inscribed in this country's landscape.
'Pontio' will eventually form ten discrete sections. Its opening attempts to frame the scene of an imaginary meeting between Hedd Wyn and Francis Ledwidge- an Irish working class poet (from Co Meath, where I now live) who died the same day. They are buried in the same cemetery, Artillery wood near Ypres. I had drafted this initial framing before my arrival. However, I think scenes in this longer work will be informed by my recent encounter with silent films in Brussel's Cinematek. As a beautiful prototype to The Wizard of Oz, The Blue Bird was released in 1918. This film resonates with the ideal of a mythic spiritual 'good' Evans attempts to create in Yr Arwr.
I also wanted to offer for Evans a space of rest – away from war. One section of the sequence now introduces Evans to the Art Nouveau house of Victor Horta in 23-25 Rue Américaine. Brussels. Another section (I am currently writing) reflects on both poets' status as bachelors. This section found its beginning from a found poem scrawled by Ledwidge on a cowshed wall, when he worked as a farmhand. Called 'The Bachelor's Tax' I consider the curious etymology of that word 'bachelor', which once referred to 'a household knight with no lands'. The word also has been traced to the Old Irish bachlach meaning peasant. In a moment of strange lexical serendipity, I recalled that Ledwidge was introduced in his first volume Songs of the Fields (1916) as a 'peasant' poet.
Much of writing rests on encounter, chance, digression. Be too dogmatic and the blank page will not give back, conceptualise too much and the writing becomes arid argument. Flour in your mouth. In the interests of digression during my first week, I visited Place du Jeu de Balle flea market. At one point feeling a strong stare at my back, I turned around. There, a stuffed fox on an office swivel chair looked back. Place du Jeu de Balle is just below the aptly named Rue des Renards. Somehow, I think that fox will insist on entering a poem.