Originally published in Welsh in O'r Pedwar Gwynt (Dec 2018)
Arriving at my final destination, I am slightly disoriented.
I am travelling from Dublin to a work meeting in Northern Ireland. I have changed my train at Belfast and have caught another train to Coleraine. This is the furthest north I have travelled since living in the Irish Republic. Initially, I am greeted by friendly signs advertising the Bushmills whiskey distillery. There is also a North Coast Guided Tour for Game of Thrones departing from Coleraine's Railway Place. During this short visit, I am reminded, by the loud conversations of a film unit during my motel breakfast, how important the success of Game of Thrones has been to Northern Ireland. Indeed, here there are many stark reminders of the West Wales I am originally from. Coleraine is an area significantly dependent upon tourism to bolster the local economy.
For those unfamiliar with crossing the border from the Republic to Northern Ireland, there is no physical demarcation to see. No wall, no metallic fence. The security towers have long gone. The one shared, discernible sign is the change in mobile phone provider. In the carriage you hear notification messages sounding once a new provider welcomes you. Outside, there are slight visual shifts. From the train window, the format of the car registration plates changes, the stations' signs move from the insignia of Iarnród Éireann, to the Northern Ireland Railway.
The EU has invested significant amounts of money during the last decade in extending the European route E01 to include road travel from Rosslare Co. Wexford (ROI) to Larne Co. Antrim (NI). There are an estimated 300 major and minor points of crossings along the 310-mile border. Border crossings extend from  journeys by lorry convoys  all the way from the European mainland and the journeys of commuters, to farmers moving livestock and tractors from one field to another and local family visits. Census 2016 recorded 9,336 people who crossed the border for work and school each day. Presently this border crossing is fluid and unremarkable. If travelling by car, the movement from one country to another might be marked by a small number of 'Welcome to Northern Ireland' road signs on the UK side. I once saw two Garda patrol cars on the back of a Belfast lorry being taken for service to the city. This image captures the present day fluidity of this border, it is a sight that was unthinkable during the Troubles, as the conflict in Northern Ireland was euphemistically named.
Belfast has developed into a cosmopolitan city, though is not as racially nor ethnically diverse as Dublin. However, walking for the first time in Coleraine this certainly feels like a different border crossing to my previous excursions. The town centre of Coleraine is festooned with Union Jack flags. I carry with me a British passport; my work necessitates that the university has a photocopy of my identity as basic protocol for getting me 'on the UK system'. However, I feel terribly uncomfortable. It is a flag which I do not identify with, and I increasingly find alien.
My application for Irish citizenship is in process; I am part of that long back up of people waiting to hear the outcome. In the Republic, the tricolour normally comes out as part of sporting celebrations on pub bunting, or to frame institutional buildings. In Coleraine each shop that I pass has a Union Jack directly above the window. I am reminded of the Queen's Silver Jubilee when my primary school was marched down to the high street to wait for a cavalcade of cars, each of us equipped with a small flag. One of my friends thought she saw a pale hand wave back, as a row of cars zipped past to a larger, more important Welsh town. I have never seen so many Union Jacks in one place, as in this first encounter with Coleraine.
When I comment (discreetly) to a UK colleague about the number of flags, he says that this has now become his normality, his daily wallpaper. He does not notice the flags anymore. But he adds that he reads it as 'a hyperreal presentation of British identity', that is a loyalist identity that is 'intent on being more British than Britain itself'. Oh, the slipperiness of the term British; to some it means nostalgia even a system of belief, to others it is an anti-immigrant political position allied to populist fascist groups. In spite of the aphoristic timbre of the phrase, his comment at that moment, makes perfect sense. The hyper real, presents itself as being 'more real' than the real itself. Brexit itself may be read as a hyperreal sense of British identity.
I am not a trained political commentator. Part of the pleasure of my job entails reading and analysing poetry, which does not readily qualify me as a Brexit pundit, However, anybody even vaguely familiar with modern and contemporary Irish poetry quickly becomes attuned to the complexities of borders on this island. Even the most cursory read of Paul Muldoon, Mary O'Malley, Paula Meehan, or of course Nobel Laureate of Literature Seamus Heaney, would alert one to how Irish identity (North and South)  is in constant negotiation, encounter and dialogue with its colonial past. Language for these poets is always coded and freighted with elements of trauma. Poems perform an archaeological dig, interrogating the history that they find.
It is clear to me that none of the Brexit buddies; ex-chief negotiator David Davies, agent provocateur Boris Johnson and neo-con Jacob Rees Mogg have read any poetry from The Troubles. And initially, it would seem that they know precious little about history.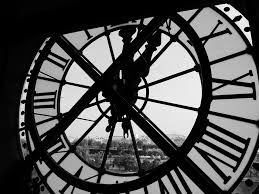 After months of listening to brazen opinion making, I have concluded that for these politicians (and their ilk), Brexit is a performance piece, a cabaret, a public school debating competition, it is an opportunity to test assumptions, disrupt and recant. They shout en gardeand flee, grinning only as the entitled can afford to. These disruptors doknow the history of Ireland, but simply do not care. The Unionists in Northern Ireland are useful to maintain a parliamentary majority on pay roll, the Republic is useful to iterate as scapegoat in the same breath as the EU. The 'Irish Problem' of a century ago has been exhumed. This cavalier attitude to a democratic republic is evident. Conservative MP Andrew Bridgen when interviewed on RTE's Morning Ireland on the 18thSeptember declared that the only attractive solution for the Republic of Ireland is to also exit the EU. I should be shocked- but sadly am not. This is a position which has been advanced by such luminaries as Nigel Farage and Ian Paisley Jnr. and is traded on a daily basis on Twitter.
In the midst of bluff, counter bluff and confusion which are the key elements of the Brexit rollercoaster, it is important to remind oneself of some key facts:
In the UK referendum (2016) Northern Ireland (unlike Wales) did not vote to leave the European Union. Northern Ireland voted to remain by a majority of 56% to 44%.
The border between Northern Ireland and Ireland does exist, however it has been defused by a long and lengthy peace process culminating in The Good Friday Agreement of 1998. It cannot be made to disappear by a process of magical thinking. In the EU's assessment no, adequate technology or practical solution has been presented by the UK that will currently create that elusive 'frictionless' border.
The EU have made it clear from the outset no trade negotiations can take place until there is clarity and agreement of the 'backstop' agreement for Ireland. As the Irish Times reminds us the 'backstop agreement reached between the EU and the UK in December 2017 stated that, 'in the absence of another solution for the Border,Northern Ireland would effectively remain within the EU customs union.'[1]
If there is a no deal with the EU, the UK will certainly not be part of the customs union. Consequently, the EU will be forced to establish checks and monitoring. There is fear that the burden of that responsibility, particularly the patrolling of customs, will fall to the Republic.Taoiseach Leo Varadkar stated in July that the Republic plans to hire around 1,000 new customs and veterinary inspectors to prepare Ireland's ports and airports for Brexit.
In speeches on Brexit, Prime Minister May has repeatedly pledged to end the European Court of Justice's 'sway' over the UK': 'We will take back our laws'. However, the European Court of Justice is cited as one of the key institutions in the terms of the Good Friday agreement. Withdrawing from the jurisdiction of the European Court of Justice would also mean unpicking the Good Friday agreement, which is the guardian of peace in Northern Ireland.
Article 2 of the Constitution of Ireland states the following:
'It is the entitlement and birth right of every person born in the island of Ireland, which includes its islands and seas, to be part of the Irish Nation. That is also the entitlement of all persons otherwise qualified in accordance with law to be citizens of Ireland. Furthermore, the Irish nation cherishes its special affinity with people of Irish ancestry living abroad who share its cultural identity and heritage.'[2]
In short, all those born on the island of Ireland are entitled to hold an Irish Passport, which entitles one to European Citizenship. One of the greatest double-think propositions of article 2 is that this option will remain for the most vehement Unionist Brexiteer, post-Brexit, even in a no deal situation.
In spite of Unionists' insistence for alignment with the UK in all constitutional matters, abortion still remains illegal in Northern Ireland. The recent referendum in the Republic (2018) repealed the Eighth Amendment of the Irish Constitution, enabling the legalisation of abortion in some circumstances.
A recent survey (March 2018) by the Organisation for Economic Co-operation and Development (OECD) has found that countries such as Ireland could be more severely affected by a hard Brexit than the UK itself. They state that the impact will be most felt in 'severe contraction in exports is for the Irish agriculture and food industries', which are projected to lose 'gross exports of around 20%.'[3]
Speaking to friends, family, colleagues and neighbours one of the greatest fears is that a hard Brexit, or a No Deal triggers the  return of recession conditions to the Republic. A decade following Ireland's 2008 economic collapse and the Republic is still addressing its traumatic impact. This anniversary month we are reminded that Ireland is currently  the third most indebted country in the developed world with a €201 million euro mountain of debt.  Yes, the IMF did come in, and we bailed out the banks (at a cost to Irish taxpayers of €37 billion), some bankers after a lengthy legal process even went to jail. It is only now that one can begin to assess the appalling impact that austerity had on families, the disadvantaged, the young. Those who kept public sector positions saw their incomes cut by a third. House prices fell by half. Quietly and stealthily Ireland's bad debt was packaged up and sold to the lowest bidder. Vulture capitalists made and continue to make a killing here. The young, bright chatty students that I taught American Literature in 2008  could not afford to stay, could not afford to continue their studies. Many left, some for Australia and the US, others to mainland Europe and the UK. Some did OK, better than those who stayed and took any zero contract hrs job that they could, out of desperation. It seemed that every possibility for growth and advancement just shut down. Generation Limbo.
The vocabulary generated by Brexit offers little succour to an island alert to its postcolonial history. Prime Minister May's rhetorical language seeks to project rigidity- 'hardness', authority- 'no deal' and the return of empire building in that ambiguous phrase -'global Britain'. I have never watched Game of Thrones, but get a sense that it is bloody, violent and an exercise in Machiavellian politics. The costumes are excellent, its prosthetics spectacular. Its 'real' Northern landscape is there as an encrypted reminder.
Recently Labour MP Steve Pound, Shadow Minister of State for Northern Ireland became something of a hero in the Republic with an articulate and passionate eighty second summation on Channel Four News of the dangers for the UK of ignoring the border issue.[4]He pointed out that 'this is life and death to the people of Ireland', before adding that border security would require 'defenders' who would become targets. The unstated implication was that some of those defenders would inevitably become casualties as well. If that happens some of the dead could be young men and women from Wales.
Near the town where I live, Kells Co. Meath is Oristown bog. The police have routinely trawled the bog in search of 'the missing'. This is the continuing legacy of the brutal sectarianism of the Troubles.[5]I find myself asking the question: 'Is the Constitutional integrity of the UK more important than peace on the island of Ireland?'
NOTES
[1]Fri, Jul 20, 2018,
[2]Constitution of IrelandAccessed http://www.irishstatutebook.ie/eli/cons/en
[3]OECD Economic Surveys Ireland March 2018 OVERVIEW
https://www.oecd.org/eco/surveys/Ireland-2018-OECD-economic-survey-overview.pdf
[4]https://twitter.com/Channel4News/status/1044261233107652608
[5] 'Body found in Meath bog is man missing for four years' The Irish Independent, September 14th, 2014. https://www.independent.ie/irish-news/news/body-found-in-meath-bog-is-man-missing-for-four-years-30585221.html