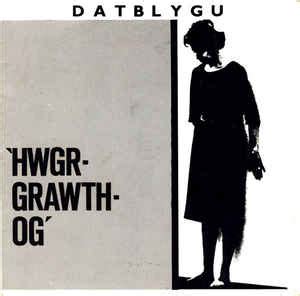 Listening to Republic
Writing Republic I found that post punk music of the 80s and 90s became key in an attempt to articulate a relationship between community, language and culture. Given the current preponderance of School Disco compilations, initially it might seem that retreating to the music of the 80s and 90s is another variant in communal nostalgia. This is not the intention of Republic. I believe that music carries an energy for future action and desire for change. What you learn over the years changes how you listen to those important early albums. Context shifts meaning.
Republic is an anti-memoir, it came from a need to transcribe the voices of a community (as opposed to a single voice) and a refutation of the easy and often predictable epiphanies of some memoirs. Music has a voice throughout this volume. Music is not a soundtrack or sonic wallpaper. Some of the lyrics I cite are just as beloved to me as Emily Dickinson's poetry.
The sounds in this discography list are eclectic – moving from SKA, 80s pop, Welsh language electronica and rave to 90s shoegazing, jazz samba and classical minimalism.
I grew up in a part of West Wales which in the early 80s had an ambivalent relationship to the Welsh language. Welsh bilingual education was still an experiment. The 11+ existed to partition kids. English language music culture was king. Crucially Welsh language post punk music gave me a love of language that no primer could ever do.
In the late 1980s Fideo 9 on S4C, with is wonderful presenter Eddie Ladd, pushed boundaries. It was a relief to watch bands with strong female leads like Fiona Owen of Eirin Peryglus and Patricia Morgan from Datblygu performing in videos and asserting a space for non-rock female personas. Before the web, encountering such bands as Datblygy, Anhrefn, Y Cyrff on the TV and at gigs arranged by Cymdeithas yr. Iaith, felt like finding a community. An outsider Wales which was vibrant and questioning.
The range was broad: moving from the reggae dub of Llwybr Llaethog, the malleable beats of Pop Negatif Wastad and guitar riffs of The Crumblowers to Traddodiad Ofnus's socialist love letters and Tŷ Gwydr's dance utopianism. Welsh language music was part of a global community. Datblygucould be cued between Le Mystère Des Voix Bulgares and The Sugarcubes.
Republic offers a full discography. A Spotify playlist accompanies the book giving a sense not only of the period, but also issues that remain. Elfyn Presli's "Jackboots Maggie Thatcher" and  The Specials' "Ghost Town" have not lost their resonance, or their relevance. There are some bands (especially Welsh bands from the listing above) whose work cannot be located on Spotify. Archive recordings exist on various web platforms (such as Ffarout's YouTube channel). But I want to stress that Apple Music and Bandcamp offer ways of financially contributing to Welsh bands and labels through subscription downloads.
Writing this, on Welsh language music day 10th February 2023, I am grateful to those 1980s bands who were never able to get any sustainable income from their music, but did it anyhow. I thank those bands who loaded their vans and cars, went cross-country in the cold and rain to visit run down country hotels. I hug those band members who having travelled on B roads, played to drunken audiences. I acknowledge those experimentalists who often faced jeering or apathy. I salute the women who organised gigs and Cymdeithas cells tirelessly. I carry this archive of voices with me (with recent updates).
Nerys Williams
Full Discography (by section number)
8
Elfyn Presli 'Jackboots Maggie Thatcher' The First Cuts Are The Deepest (Words of Warning, 1987)
10
Grace Jones Island Life (Island, 1985)
Talking Heads 'Psycho Killer' Talking Heads: 77 (Sire, 1977)
11
David Bowie 'I can't give everything away' Blackstar (Columbia, 2016)
12
Sex Pistols 'God Save the Queen' Never Mind the Bollocks: Here's The Sex Pistols (Virgin, 1977)
The Cure 'The Top' The Top (Fiction, 1984)
13
my bloody valentine 'only shallow' loveless (Creation, 1991)
Joy Division 'She's Lost Control' Unknown Pleasures (Factory, 1979)
15
Ludovicio Einaudi 'Nuvole Blanche'  Una Mattina (Sony, 2004)
Ludovicio Einaudi 'Fuori Dal Mondo' Eden Roc (Sony, 1999)
19
Frank Sinatra 'Theme from New York, New York' Trilogy: Past Present Future (Reprise, 1980)
22
Beatles 'Help!' Help! (EMI, 1965)
Val Doonican Val Doonican Rocks but Gently (Pye, 1967)
23
Tom Jones 'Delilah' (Decca, 1968)
24
Monkees 'The Last Train to Clarksville' The Monkees (Colgems, 1966)
Primitives 'Crash' Lovely (RCA, 1988)
25
Sonic Youth 'Tunic (Song for Karen)' Goo (Geffen, 1990)
The Pixies 'Bone Machine' Surfer Rosa (4AD, 1987)
Cocteau Twins 'Lorelei' Treasure (4AD, 1984)
Bjork 'Human Behaviour' Debut (One Little Independent, 1993)
my bloody valentine 'Cigarette in your Bed' You Made Me Realise  (Creation, 1988)
26
The Wedding Present 'A Million Miles'  George Best (Reception, 1987)
28
The Stone Roses 'Elephant Stone' (1988, Silvertone)
The Happy Mondays 'Step On' (1990, Factory)
34
Fred Waring & His Pennsylvanians 'Dry Bones' (Decca, 1947)
35
The Sugarcubes 'Deus' Life's Too Good (One Little Independent, 1988)
36
Cocteau Twins Heaven or Las Vegas (4AD, 1990)
39
Adam & the Ants 'That Voodoo' (CBS, 1981)
Adam & the Ants 'Dog Eat Dog' Kings of the Wild Frontier (CBS, 1980)
The Specials 'Ghost Town' (2 Tone, 1981)
42
Stan Getz and João Gilberto Getz /Gilberto (Verve, 1964)
Bessie Smith 'Need a Little Sugar in My Bowl' (Columbia, 1931)
The Sex Pistols Never Mind the Bollocks: Here's The Sex Pistols (Virgin, 1977)
Datblygu 'Cristion yn y Kibbutz' Wyau (Anhrefn, 1988)
The Velvet Underground 'The Gift' White Light / White Heat (Verve, 1968)
Barbara Streisand 'Send in the Clowns' [from Stephen Sondheim's A Little Light Music] The Broadway Album (A&M, 1985)
43
David Bowie Low (RCA, 1977)
New Order 'Vanishing Point' Technique (Factory, 1989)
44
my bloody valentine 'Instrumental no 2' (Creation, 1988)
my bloody valentine Isn't Anything (Creation, 1988)
my bloody valentine 'Honey Power' & 'Moon Song' Tremolo (Creation, 1991)
45
Adam & the Ants Kings of the Wild Frontier (CBS,1980)
46
Soft Cell 'Tainted Love' and 'Say Hello, Wave Goodbye' Non-Stop Erotic Cabaret (Some Bizzare, 1981)
Duran Duran 'Last Chance on the Stairway' Rio (EMI, 1982)
47
Phil Oakey & Giorgio Moroder 'Together in Electric Dreams' Philip Oakey & Giorgio Moroder(Virgin, 1984)
58
Lush 'Sweetness and Light' Gala (1990, 4AD)
Ride Going Blank Again (Creation, 1990)
Lush'Nothing Natural' Spooky (4AD, 1992)
Bob Dylan 'Rainy Day Women #12 + 35' Blonde on Blonde (Columbia, 1966)
62
Dyma'r Rysait [An Artists For Animals Compilation]:
Y Gwasgwyr 'Ond Mae'r Dawns yn Mynd Ymlaen' https://www.youtube.com/watch?v=jKzLvelr3Xk
Eirin Peryglus  'Cusanau'r Gwaed' https://www.youtube.com/watch?v=4by1lP_M6KA
Datblygu 'Brechdanau Tywod' https://www.youtube.com/watch?v=grFxHUXOAsQ
Crisialau Plastig 'Rigor Mortis' (OFN, 1988) https://www.youtube.com/watch?v=rqxTm24bbXc
Y Cyrff Dan y Cownter (Yn Fyw) (Y Cyrff, 1985) https://www.youtube.com/playlist?list=PLf39b1XYQsKESvv-rybJ8y6gJ40MYyda5
Anhrefn Defaid Wellies a Skateboards (Workers Playtime, 1987) https://www.youtube.com/playlist?list=PLf39b1XYQsKGhOZ5EL4A40nxGAoxOQUb0
Traddodiad Ofnus  Welsh Tourist Bored (Constrictor, 1987)
Ffa Coffi Pawb Dalec Peilon (Ankst, 1988) https://www.youtube.com/playlist?list=PLf39b1XYQsKEj6Tgtq6MGHf-GUbFwjCIc
63
Datblygu 'Bar Hwyr' Trosglwyddo'r Gwirionedd (NEON 1983
Datblygu 'Dafydd Iwan yn y Glaw' Wyau (Anhrefn, 1988)
Public Image Ltd. Metal Box (Virgin, 1979)
The Fall Bend Sinister (Beggars Banquet, 1986)
The Jesus and Mary Chain Psychocandy (Blanco y Negro, 1985)
Patti Smith Horses (Arista, 1975)
64
PJ Harvey 'Send His Love to Me' To Bring You My Love (Island, 1995)
67
Madness 'Shut Up' 7 (Stiff, 1981)
71
The Buggles 'Video Killed the Radiostar' The Age of Plastic (Island, 1971)
Abba 'SOS' ABBA (Epic, 1975)
Elvis Presley 'There's a Brand New Day on the Horizon' Roustabout (RCA, 1964)
The Cure 'Plastic Passion' Boys Don't Cry (Fiction, 1980)
72
David Bowie 'Ziggy Stardust' The Rise and Fall of Ziggy Stardust and the Spiders from Mars (RCA Records, 1972)
The Fall 'New Big Prinz' I Am Kurious Oranj (Beggars Banquet, 1988)
73
Japan 'Ghosts' Tin Drum (Virgin,1981)
Joy Division 'Love Will Tear Us Apart' (Factory,1980)
Depeche Mode 'Somebody' Some Great Reward (Mute, 1984)
Kylie Minogue 'I Should be So Lucky' (Mushroom, 1987)
76
PJ Harvey 'Sheela-Na-Gig' Dry (Too Pure, 1992)
Patrick McGee & Honor Blackman 'Kinky Boots' (Decca, 1964) https://www.youtube.com/watch?v=FI0v0GCFrjc
Crumblowers Llithro mewn i Ffantasi (Headstun, 1989)
Y Fflaps Amhersain (Probe Plus, 1988) https://www.youtube.com/playlist?list=PLf39b1XYQsKFwISdsbaHyS1qZEsYeDcxx
The Slits Cut (Island, 1979)
Gadael yr Ugeinfed Ganrif [Compilation featuring bands Yr Anhrefn, Elfyn Presli, Datblygu, Traddodiad Ofnus, Igam Ogam] (Anhrefn, 1986) https://www.youtube.com/playlist?list=PLf39b1XYQsKG4ofEn6ZPlbnLmmDSBhr0P
77
Coldplay A Rush of Blood to the Head (Parlaphone, 2002)
PJ Harvey Let England Shake (Island, 2011)
In her explosive new poetry collection Republic Nerys Williams opens a window on life in rural west Wales during the 1980s and 90s. English and Welsh-language post-punk bands, politics, feminism and family life are thrown together on the page as she questions what makes a republic?